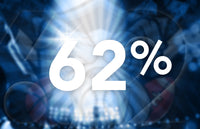 Alpha Dog Bets
The Leader of the pack, in sports betting knowledge! I am a professional handicapper from Northern New Jersey, who specializes in Football, Basketball, Baseball, and Soccer. I am a former collegiate soccer player who has been sports betting for over 15 years, and have handicapped for over 5 years.
Through detailed analytical research, we have hit at or above a consistent 62% win rate for the duration we have been on Twitter, providing full recaps and are fully transparent.
join the pack
Alpha Dogs are magicians, I don't know how they do it, but highly recommend it!

Tony O.
Your picks are da bomb dot com man. I haven't had a losing week in 2 months following your picks!

Hunter J
Hey Alpha how often do you have weeks this good? It's been great since I signed up. I really just wanna say thank you as well!

Zae Mcguire
Your free picks have been so good it convinced me to buy the premium! Keep it up Alpha!

Chris G
Talk about a solid start to June. Up 23 units in a day.

John Litz